Saturday, December 10, 2022 at 11:30 AM – 3 PM

Location:
Jukebox
, 1404 W 29th St, Cleveland, OH 44113
Art Exhibit and Sale at Artful Living Boutique
Brooke Figer Art Show at Urban Orchid
Opening Reception:
Friday, December 7, 2018 at 6:30 PM – 9:30 PM
Food and Drinks Provided
Location:
Urban Orchid
, 1455 W 29th St, Cleveland, Ohio 44113
"52 Weeks/52 Works" Exhibition
November 9th – 30th 2018
Opening Reception: Friday, November 9, 5-8 p.m.
Baldwin Wallace University, in collaboration with Academy Graphic Communication (AGC-the Creative Advantage), presents "52 Works/52 Weeks," a major exhibition featuring over 60 Northeast Ohio artists.
Spearheaded by Paul Jacklitch, professor of art at BW, and Candice Champion, vice-president of AGC, "52 Weeks/52 Works" showcases an array of painting, sculpture, assemblage, ceramics, metalwork, jewelry, glass, fiber arts and photography by professional and student artists, constituting a visual testimony to the distinctive caliber of technical virtuosity and creative energy in the region.
The exhibition anticipates AGC's publication of a high-quality desk calendar featuring a photograph of one work for each week. Champion, a BW graduate in studio art, first initiated the calendar project, now an annual publication, in 2001. Her call for entries consistently elicits well over 100 submissions from which she selects the works for inclusion in the calendar and, this year, for exhibition at BW's Fawick Gallery. "52 Works/52 Weeks" is a veritable celebration of the visual arts in Northeast Ohio.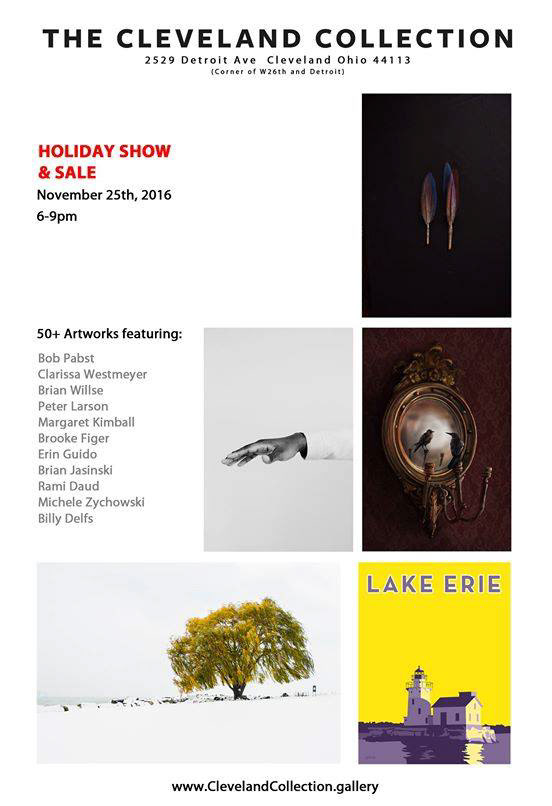 Brooke Figer and Yvonne Palkowitsh Opening Reception at the 
Cleveland Collection Gallery
Friday, July 8th, 6-9pm 
2529 Detroit Ave
Cleveland, Ohio 44113

More About The Cleveland Collection
The Cleveland Collection is an Ohio City-based working gallery of some of the city's beloved and accomplished creatives who are internationally-recognized by some of the most esteemed in the industry. Working regionally, nationally or internationally; many of them call Cleveland home. This network is tirelessly committed to their practice. The gallery space will be community-centric, there will be discussions with exhibitors, and educational.